Gifts for That Special Mom in Your Life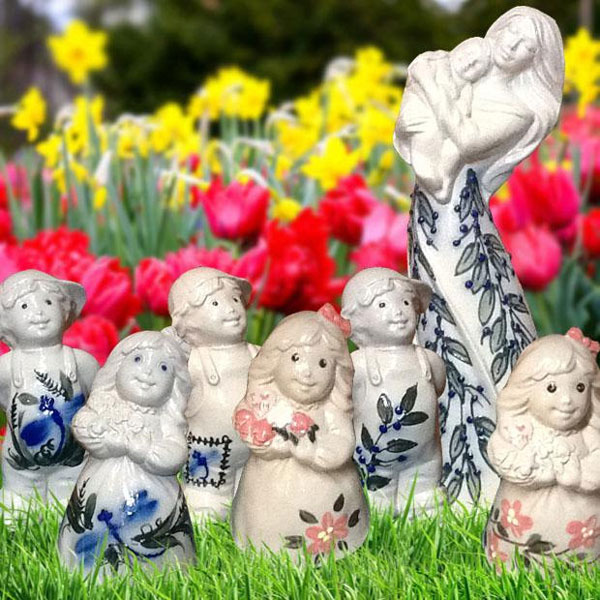 Patterns Shown: Dragonfly, Pink Flower, Blue/Green Vine
Little Boy Stands Approximately 5 1/2" Tall - $30 Each
Little Girl Stands Approximately 4 3/4" Tall - $30 Each
Mother with Child Stands Approximately 9.5" Tall - $39 for Blue Green Vine
Put a smile on Mom's face this Mother's Day with the gift of Salmon Falls Stoneware. Not sure what she'd like? Bring her in and treat her to a mini shopping spree! Our shelves are fully stocked with a wonderful variety of pieces and patterns she's sure to fall in love with.

We were featured in an article about Dover, New Hampshire
Embraces The Craftsmanship Of Salmon Falls Stoneware.
Click here to learn more about Salmon Falls Stoneware on WMUR-TV
Sign up below to receive the latest news from Salmon Falls
Our Hours are 9am-5pm daily